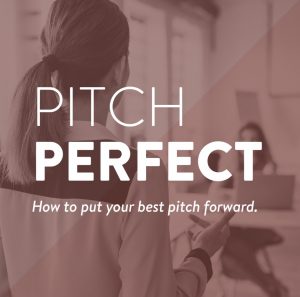 This Pitch jumped out because it's a perfect combination of enthusiasm, professional detail, personality and specifically references the company and how it is personally and professionally relevant. It won the job and won our appreciation as well!
First let me say I am ecstatic to hear XX exists! I cannot wait to try out a look for a raging (yet stylish) post pandemic party! What a genius idea. I am a seasoned Chief of Staff with over 15 years of experience in operations/project management, event coordination, domestic & international travel planning and executive level support. I've worked in a wide range of industries from startups to financial services to creative companies. I have been freelancing since May of 2020 but was previously working almost entirely virtually for a flexible executive search startup (XX) for 5 years.I love the fast paced, varied nature of my work and juggle whatever is handed to me. I am a creative problem solver and tackle strategy with a 360 view of both short term and long term goals. I am both a caretaker and a doer and I'm one of the most loyal employees you will ever meet. I have a no task is too small attitude, but always enjoy a great challenge. I hope we can connect!
Amanda Stoga answered some questions about her winning pitch:
What is your process like for creating a pitch?
I try to first express my true enthusiasm for the company (I still think it's the coolest idea ever) and then tried to succinctly explain why my skill set is a direct match for the role. No magic potion or anything, however, I do feel like the language and tips you have on your site are helpful to instill confidence in applicants.
What language resonates exactly?
Most helpful to me were the tips you provide before the pitch (no need to address/sign, no need to use lame "look no further" language, reminder not to summarize entire work history, etc).  I have had a profile on The Second Shift for a long time, so you also prompted me to update my profile to keep it current and fresh. 
What tips do you have for other members fr creating a great pitch?
I think a great tip is to create a generalized pitch (which you look at quarterly) and then tailor it as needed to include more specifics as it pertains to the particular role. Starting from scratch every time is inefficient and leaves room for frustration/typos etc. I think trying to include a bit of spunk/personality helps a great deal as well since it's hard to convey on paper/screen.