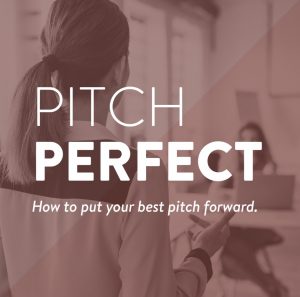 A client is looking for a Head of Product Management who can spin off a new product category and lead eight teams from strategy until launch.  Here is a pitch that we thought really hit the mark!
Having built and managed product teams in both small and matrixed organizations, I am keenly aware of what it takes to lead high-performing teams. I would love the opportunity to help XXX scale the XXX platform and marketplace teams to enhance and enrich a very powerful suite of design tools. On XXX Digital Products team, our UX and Interaction designers leveraged components of the IXXX, enabling our platform teams (mobile, web, connected TV, etc) to quickly launch and iterate based on market and customer feedback. My team was then able to pivot from platform work, to focus on enhancing the customer experience and leveraged our user and behavioural data to help inform the next generation of our XXX product. As a product leader, I have found success because I understand the importance of collaboration across functional teams as well as transparency when discussing critical issues and business priorities. My product experience makes me a strong fit for the project and I look forward to discussing the role with you in more detail. Thank you!
Why we like it:
She responds directly to the job posting
She is clear about her relevant experience and provides examples
She shares the secret to her success in similar roles
The pitch demonstrates that she understands the big picture and would be a good fit for the opportunity
The pitch is clear and to the point
She has specific experience with product platform that the job requires.
If you have a question about your pitches you can book time to speak directly with our team during office hours:
The last Monday of the month 12-1pm EST. To book a time email members@thesecondshift.com.