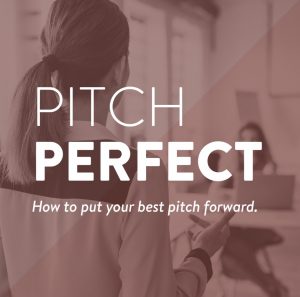 Strong team leader, savvy marketer, and collaborative worker. I've run marketing teams big & small, in-house and as an external source. I understand how to get the most from teams and execute successful and clever plans. For example, as Head of Marketing for XXX, I successfully re-launched the brand with a 360 degree campaign which included a pop-up shop, PR campaign, music/celebrity partnership, event, digital campaign and more. At XXX I oversaw new club opening and market entries, as part of the marketing team – successfully doubling the business with guerrilla tactics. Today I run my own marketing consulting business where I craft and execute my client's marketing strategies. One of my clients is a fertility start-up. I am assisting them with brand definition, pivot, marketing strategies and events – all very relevant to the role at XXX. I am based in Carroll Gardens, Brooklyn with my 18 month old. I get it! I am living your target market! Let's connect.
This winning pitch covers the three questions every good pitch should address:
Why are you uniquely qualified for the role based on your past experience?
What are you going to bring to the client that makes you the perfect person for the role?
How do you think about the role/ project and what makes you excited to take it on?
Have questions about your pitches and want guidance? You can always reach out to our customer success team at members@thesecondshift.com