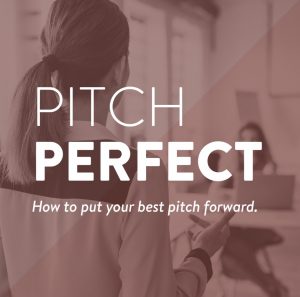 Why is this a winning pitch? 
The opening is key. She captures the hiring manager's attention by sharing that she is a customer herself, which means she truly understands the business' consumer.
She shares details from past experiences working on CSR initatives, demonstrating her expertise relate directly to this project!
Last but not least, she shares how SHE can add value and that her "scrappy mentality" sets her apart.
Job description- 
We're looking for a marketing strategist within XXX – the Marketing Innovation Lab. XXX is about the stuff that transforms the company and does things we're not set up to do today. We're a SWAT team of innovators participating in high profile, high impact, and agile programs across XXX.  We're also a think tank, an internal start-up. We'll use controlled experiments to transform decision making into a scientific, evidence-driven process.
The ideal candidate will be a self-starter who is comfortable with ambiguity, is customer-obsessed, and who is excited about building new technology and customer-facing experiences
Pitch perfect – 
As a XXX customer, the XXX mandate sounds exciting and intriguing.
I've consulted on a number projects of financial institutions and my experience includes being on team charged with naming and developing an innovative investment app.
A strategic, innovative and creative thinker, I'm also an excellent storyteller / communicator who can create nuanced materials towards getting buy-in from all stakeholders. I have much experience in "start-up" environments within an established company and can embrace the scrappy mentality while addressing overall corporate/institutional concerns.
My background includes doing strategic and market planning for a telecom-related business, as well as being the inaugural and ongoing strategist for a global digital consumer initiative for Samsung. I've project-managed digital Annual Report and CSR initiatives on both the client and agency side (including for financial institutions).