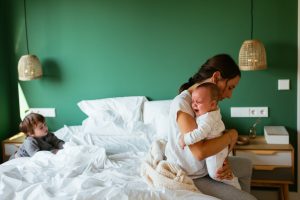 It's no surprise that working mothers are struggling– we are leaving the workforce in record numbers because, as Second Shift research shows, the demand of ongoing childcare costs and remote schooling is taking its toll. Add in the stress and anxiety of the past 10 months and we are facing a mental health emergency. Both New York Magazine and The New York Times have features this week about the overwhelming and unrelenting pressure facing working mothers. The always insightful Claire Cain Miller has a list of what government, employers, friends and family can do to help.
Offer part-time schedules or unpaid leave
Pay for childcare
Don't penalize people for caregiving
Don't go back to "normal" office life
Extend Coronavirus paid leave
Send money to parents
Offer tax credits to businesses that retain or rehire mothers
Give Social Security credits for unpaid caregivers
Open schools
Make the solutions permanent
Men can do their share and take on the biggest gendered issue in the home.
Friends can bring meals or take kids for a walk or mail an activity kit
Communities can provide tutors and outdoor activities
As part of our partnership with Alma to provide mental health services to our members, we encourage you to fill out this survey to help us help you. Alma is providing free matching to therapists in the NY metro area and hosting a webinar on Feb 24th at 1pm with an expert therapist to answer your questions– register here!