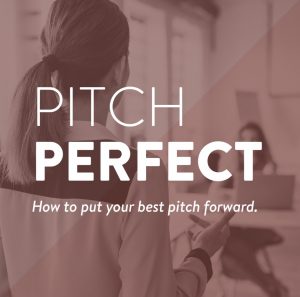 Why this is the Perfect Pitch: 
This candidate's excitement for the company's mission jump off the page!
She shares why SHE is the right person for this role and how she can personally make an impact.
She gives real-life examples that show her expertise, skillset, and personal passion that make her the perfect fit for this opportunity.
Pitch: 
I'm very interested in serving as XXX next Chief Development Officer. The mission of the organization is one that I care deeply about and the role dovetails perfectly with my professional experiences and demonstrated skill set, both of which will allow me to make an immediate and positive impact.  Please allow me to tell you why.
I've been developing corporate social responsibility programs anchored in educational advocacy for many years. Ensuring programs are fully funded either by corporate partnerships, high-net worth individuals, foundations, or donors who simply mail in $10 a month faithfully, has been a cornerstone of my work. My successes are the result of two key strengths: my ability to develop, nurture, and sustain relationships; and my ability to convey my passion for a cause to others.
Beyond my professional experiences in this area, I'm also an elected official to the Community Education Council representing Manhattan's District 2. In my capacity as a school board member, I co-founded a Community Engagement Program and launched an initiative that provides students in transitional housing access to free laundry services.
I'm well versed in liaising with board members, C-suite officers, corporate partners, foundations, and high net-worth individuals, among others.  I'm excited by the prospect of applying my expertise to XX as you continue to expand your reach and impact in the years ahead. Thank you for your consideration and I look forward to hearing from you soon.
Chief Development Officer Job Description Overview: 
XXX is looking for a senior development professional to help us grow and sustain an innovative portfolio of work to enhance the English proficiency and literacy skills of low-income and immigrant parents and build their capacity to promote their children's early learning, social-emotional growth, and school readiness. Last year, we served 722 adults and 594 children with intensive classes and reading promotion workshops. We have ambitious plans to expand.
Primary Responsibilities: 
Establish and execute strategies to raise funds to meet our revenue goals
Focus on institutional donors: apply for grants, sponsorships, and develop non-traditional revenue sources to meet annual goals
Engage and support the Board of Directors in their role as fundraisers and brand ambassadors
Oversee all other fundraising, cultivation, and stewardship activities including an individual giving program, an annual gala, and several smaller events
Set the strategic direction and oversee all communications to achieve our revenue goals
Supervise three staff
Report to the CEO