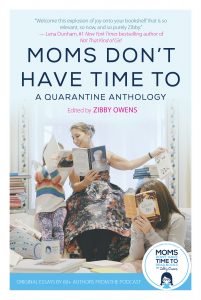 It's summer time and our over-worked, over-burdened, over-anxious brains need a break! We've compiled a list of books and podcasts that The Second Shift team is looking forward to reading and listening to and we reached out to Zibby Owens, founder of the media company Moms Don't Have Time To and host of the award winning podcast Moms Don't Have Time to Read, for her recommendations.  We hope these options give you and sense of respite and joy!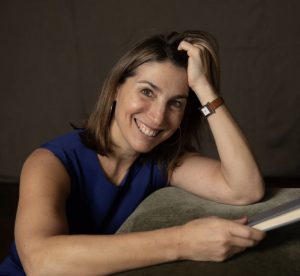 From Zibby:
I know we all have limited time. In fact, I've launched a whole business around that theme. As a mom of four kids and a writer myself, I've created a media company, Moms Don't Have Time To which includes three podcasts, a magazine, two books, and other initiatives all based on what moms (and dads and everyone!!) don't have time for. Reading is at the top of the list! I've done over 700 episodes of the award-winning podcast Moms Don't Have Time to Read Books so when I recommend a book, I really mean it. I hope these stories make your summer even better and that you manage to find time to read or listen to them in the stolen moments you find for yourself in the midst of the craziness. For more, listen to my podcasts or check out my website, zibbyowens.com, for a full list. 
This absolutely gorgeous memoir tracks the journey — emotionally and medically — of a young woman battling cancer, then recovering and traveling across the country. But really it's about life, perseverance, the community of those battling illness, how cancer affects everything from family, sex, fertility and friendship, and how we all imperfectly muddle through every day, together. A New York Times contributor, Suleika will be a force in the publishing world for years to come.
A beachy read that came out during the pandemic, this novel, set in 2001 right before and after 9/11, is about relationships, loss, ALS, lies, dating, and who people really are. It's a perfect read for anyone who was a young adult during that time (or wonders what it was like to be one) and have ever dated someone new. Emily Giffin is a bestselling author most known for her debut novel, Something Borrowed.
A light-hearted read that tackles the college admissions scandal and what happens when a marriage hits a major speed bump. By the author of The Devil Wears Prada, this story is about loyalty, marriage, sisterhood, NYC and the suburbs with relatable themes in this smart, funny read.
Author of "Admission" (starring Tina Fey) and the book that became hit show "The Undoing," Jean Hanff Korelitz's seventh novel is her best yet. A book within a book, this narrative questions the idea of who really owns the plot of a story. It follows an MFA professor whose student dies before writing the great American novel and what happens when he realizes he has the best plot ever on his hands. But it wasn't his.
This memoir-in-essays from the former Editor in Chief of Real Simple is laugh-out-loud funny, relatable, poignant, and what any woman needs to read.
Shameless plug for my own book, but these 60+ essays by bestselling and award-winning authors and celebrities like Gretchen Rubin, Chris Bohjalian and Evangeline Lilly tackles five themes moms don't have time to do: read, eat, have sex, work out, and breathe. While many essays were written during the pandemic and it came out during the pandemic, the short, literary essays 
aren't
 mostly about qurantine. They're about the day-to-day issues facing all adults today in a relatable, humorous, poignant, one-of-a-kind way. All in snackable form! All proceeds go to Covid research.
Check it out in audiobook format too! 
The Second Shift team recommends:
Intern Eleanor Sherline: "I have been religiously listening to the Ezra Klein Show (the episode on how to have difficult conversations is incredible) and just finished "Maybe you Should Talk to Someone" by Lori Gottlieb–both the podcast and book touch on super relevant and interesting interpersonal topics."
DEI Consultant Alicia King: "My summer book is the Bridgerton Collection! I downloaded it this past weekend and can't wait to get started. "
COO Michelle Pae:  "I have been listening to 70 over 70– it is super earnest and I'm into it. Also Asian Enough just started season 2–it's great! My list of non-white male authors I have read recently– Crying in HMart (Michelle Zauner), Red at the Bone (Jaqueline Woodson), Homeland Elegies (Ayad Akhtar), Know my Name (Chanel Miller), The Biggest Bluff (non-fiction – I did it as an audiobook, which I enjoyed), Euphoria (Lily King), If I Had Your Face (Frances Cha), Members Only (Sameer Pandya)."

Customer and Member Success Manager Ruth La Roux: "I loved Clothes, clothes, clothes. Music, music, music. Boys, boys, boys-– a rock and roll memoir from a feminist rock n roll icon Viv Albertine."

Director of Business Development Elizabeth Tooter: suggests "28 Summers as a quintessential summer beach read."