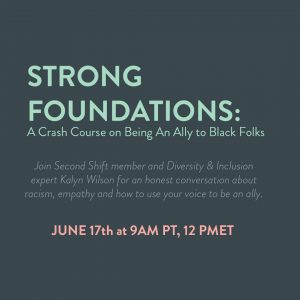 Thank you to Kalyn Wilson who generously offered her time and expertise to lead a webinar for our members on being an ally to Black people. Kalyn is an HR and Diversity and Inclusion expert who just launched group and 1-1 coaching. We were honored to be her first session and help get her business up and running. It's important for our community to come together, learn from each other, do better, and strengthen our ties.  Kalyn's talk about how to be an ally was riveting and included lessons on the current language of the Black Lives Matter movement, an overview of past resistance movements, the linear historic landscape of racism and inequity,  how to speak out at work and how to become an ally in this moment.
If you missed the webinar, watch it below.  Don't forget to share it with your friends and colleagues!
Strong Foundations was part 1 in a three part series.
Unlearning Anti-Blackness: It's Deeper Than the N-Word
Unlearning Anti- Blackness: Making the Personal Sacrifice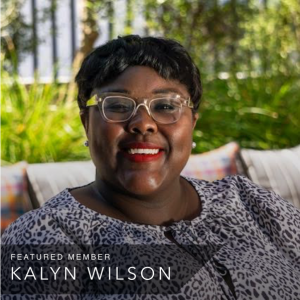 You can reach Kalyn directly through her website  if you or your business is interested in hiring her to do corporate or 1-1 coaching.