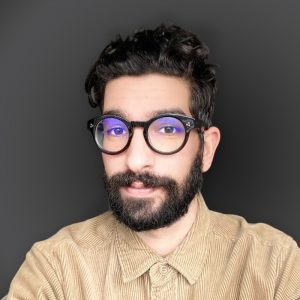 We are excited to partner with GroupM, a giant in the advertising industry and a leader in the way that we think about what work looks like today and in the future.  Josh Newman is their Global Head of People Experience and Communications and their go-to person for employee experience and cultural transformation- he's also the person  working with us to reimagine what the workplace looks like. GroupM is working with The Second Shift to bring in our experts, as needed, to innovate the hiring of talent. Josh wrote an amazing article about Future-Proofing Your Workforce Through Upskilling and Reskilling and it's a must read for anyone interested in where the workplace is going.
Josh answered some of our questions about what he thinks about the future of talent and what brought him to The Second Shift.
HR leaders have long spoken about "the future of work", but because of COVID the future is now. Do you think we are in the midst of a modern work revolution that's focused on people? 
As someone who's long been obsessed with workforce cultural trends, it's clear that the "future of work" must be people-led. That means intentionally designing work experiences that start with the needs, expectations, and desires of employees. The past 18+ months has made clear that work is a part of life–not the other way around. What's been fascinating to watch is the speed at which organizations (large and small) have had to move from talking a big game to implementing structural and behavioral change. This acceleration has thrust Chief People Officers into the spotlight and extended the "people-first" conversation beyond the echo chamber of progressive People teams and into boardrooms and C-suite agendas.
You mention companies that don't adapt to changes quickly enough and get left behind– Blockbuster video for example– do you think that those who don't adapt will go the way of VHS? 
We're in the midst of a talent crisis. Companies that don't adapt–or are slow to adapt–to the evolving needs, expectations, and desires of their workforce will have a hard time retaining talent and attracting the next generation of talent. Blockbuster disappeared because of the expectation of cultural permanence. The past 18 months have shown us all that very little is permanent–both in our personal and professional lives. Adapting doesn't necessarily equate to getting everything right, but it does mean showing employees that you're willing to listen, iterate and change.
What led you and GroupM to partner with The Second Shift?  
We have a once-in-a-lifetime opportunity to reshape how work gets done. Everything from how we define "employee" to how we define "work." Partnering with The Second Shift is a great example of how we are bringing that to life. This partnership gives us the ability to expand our capacity and reduce burnout. We're also leveraging this solution to help with parental leaves. When an employee went out on leave in the past, their workload would distribute to peers who were already at – or over – capacity. We can now proactively identify a resource through The Second Shift to step in and fill the gaps. While we're just at the beginning of this partnership, we're already seeing the impact in our business and our people, and excited to see how it scales up over time.